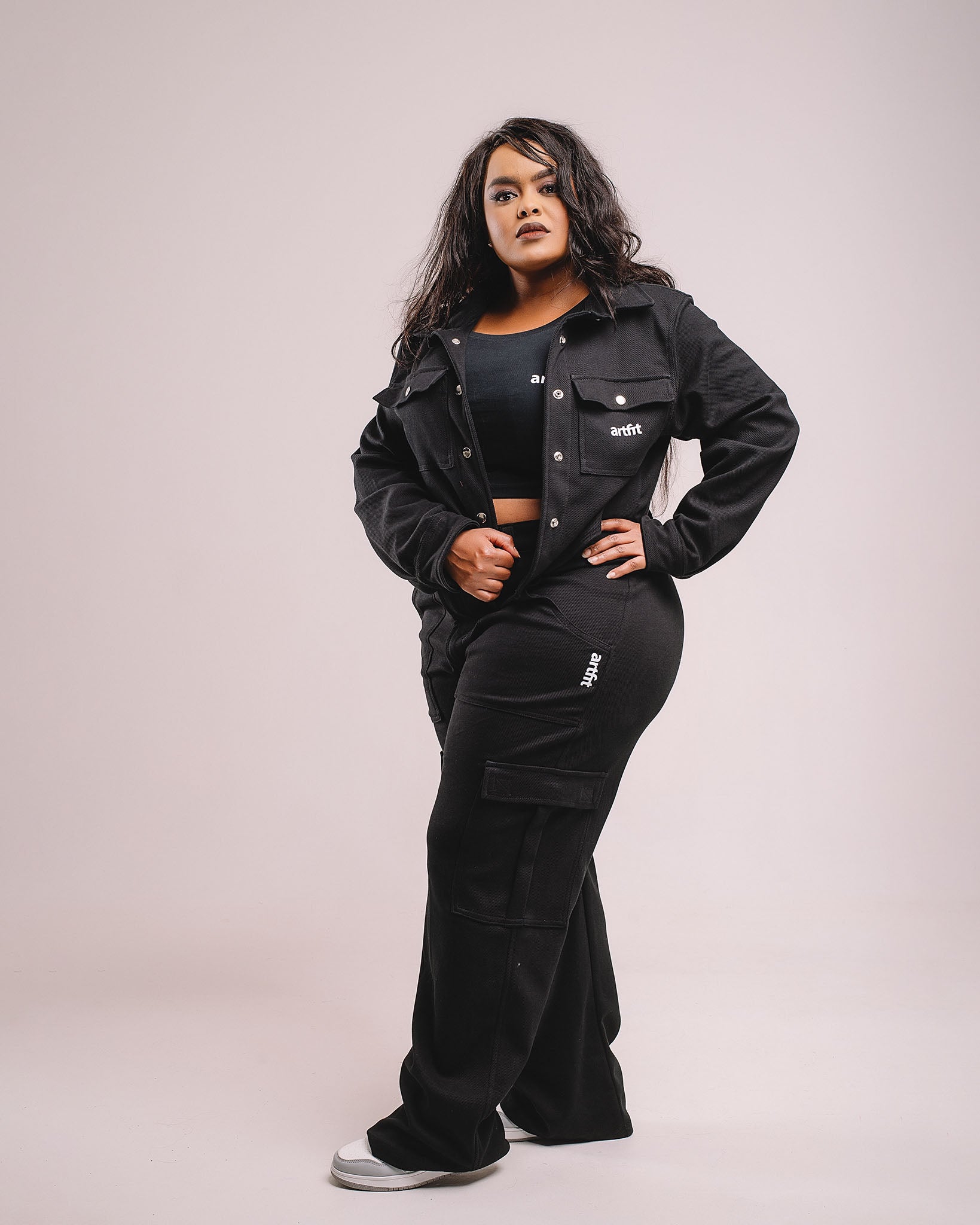 Artlife Female 3 Piece set- Black
---
A true companion for all your activities, whether it's workwear or outdoor adventures. This jacket is thoughtfully designed to meet the demands of a wide range of activities, ensuring both style and functionality.

Crafted with utmost care, this Shirt Jacket is made to stand out. The attention to detail is evident in every aspect, from the silver buttons that add a touch of elegance to the durable construction that ensures longevity.

One of the standout features of these pants is the pockets on both sides. These spacious pockets provide ample storage for your essentials, whether it's your phone, wallet, or small tools needed for work or outdoor exploration. You can keep your belongings secure and easily accessible, adding convenience to your daily routine.

Designed for comfort and versatility, this Shirt Jacket is made from high-quality materials that offer both durability and breathability. It provides the perfect balance between warmth and freedom of movement, allowing you to tackle any task with ease.
Model Wears XL set. The Model is 5 ft 9'' Tall. Check out our size chart on individual pieces