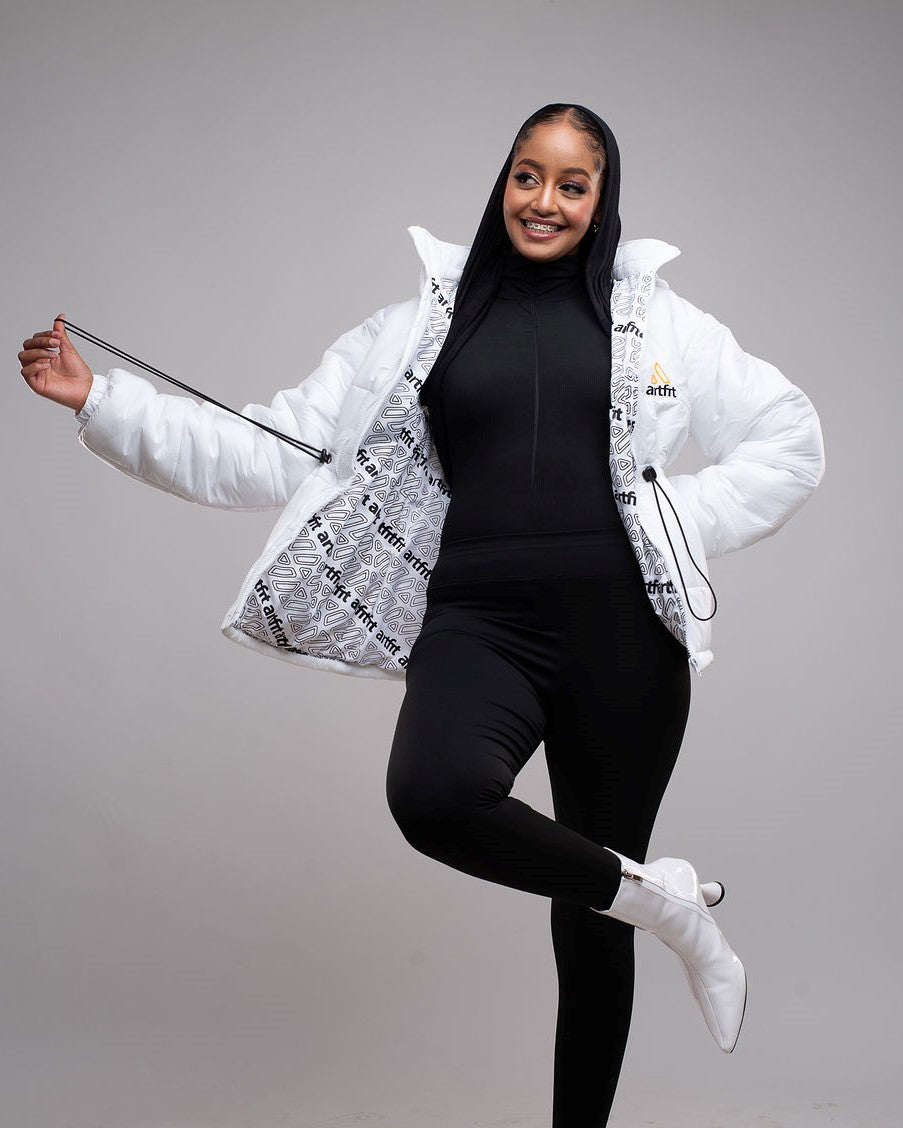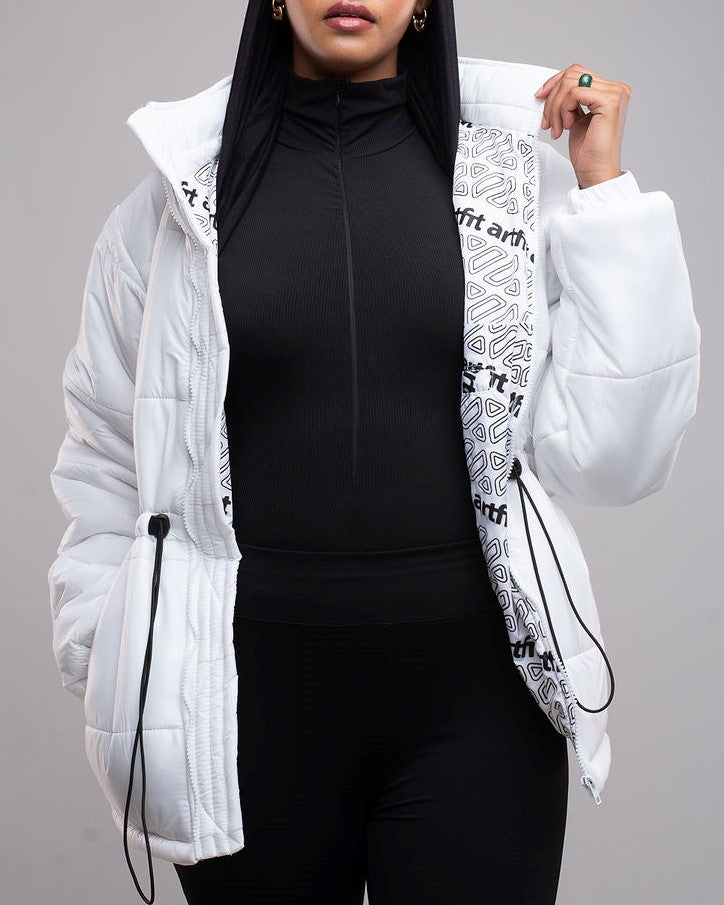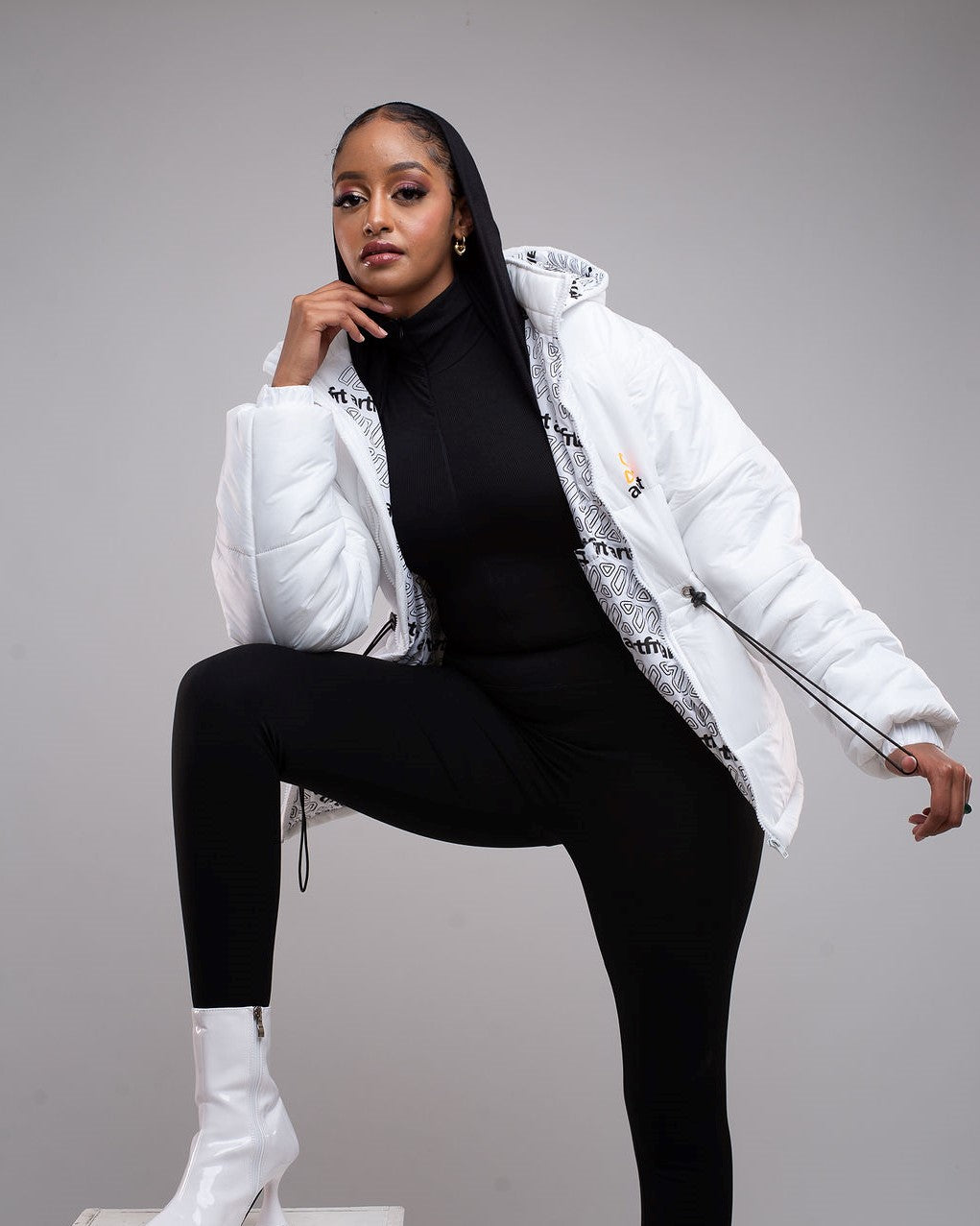 Swanky Timeless Puffer Jacket- White
---
Artfit Timeless Puffer Jackets are an expression of Style, Opulence and Functionality. A cold season essential that not only accessorizes but also defines your sense of style. The Jackets are made from high quality polyester and cotton. The lining is printed with the iconic Artfinity Pattern giving it extra swankiness. Take on the chilly days while maintaining your sense of style and elegance.

Product Features:

Side Pockets
Quality Polyester and Wool Materials

Printed Lining (The mark of quality)
Collar Stand

Extended Body Length

Added Draw cords at midsection for enhancing cone body.